Quidditch is a competitive sport played by hundreds all over Australia and thousands all over the world. Derived from the Harry Potter novels, quidditch is a fast paced, full contact, mixed gender sport, that you can play.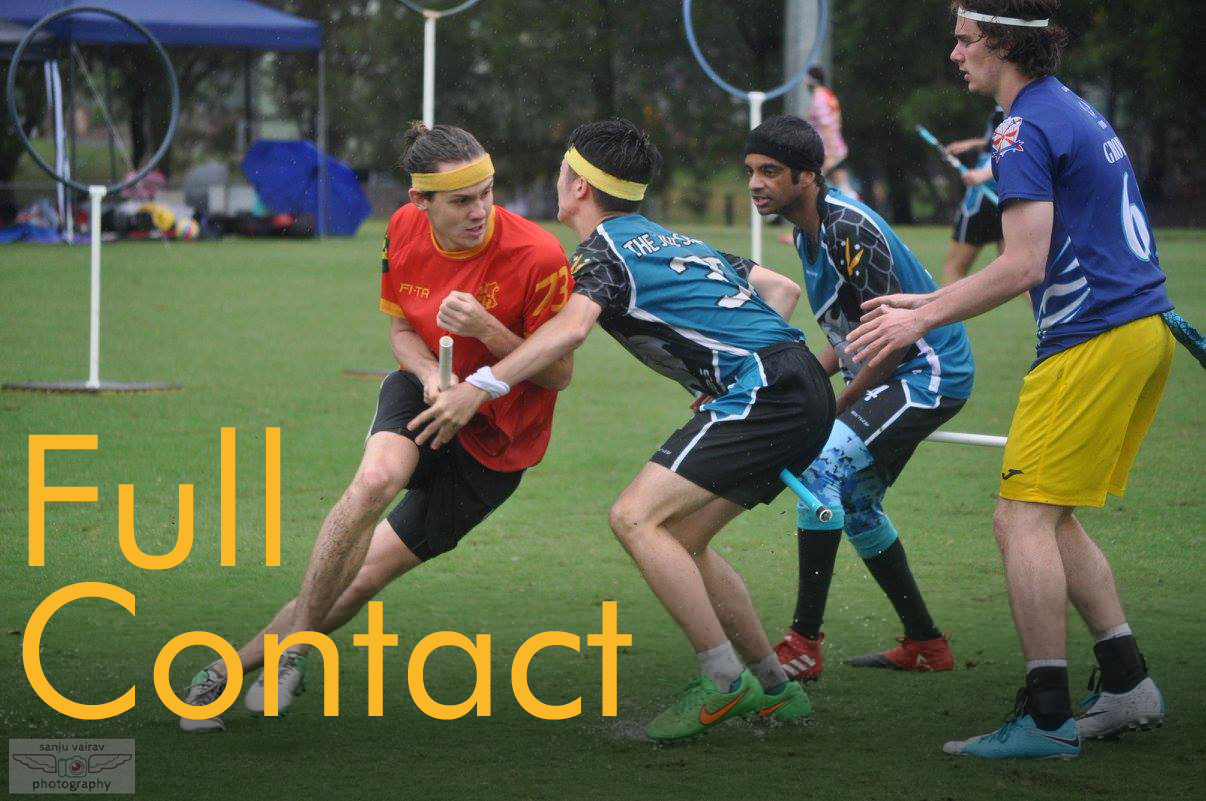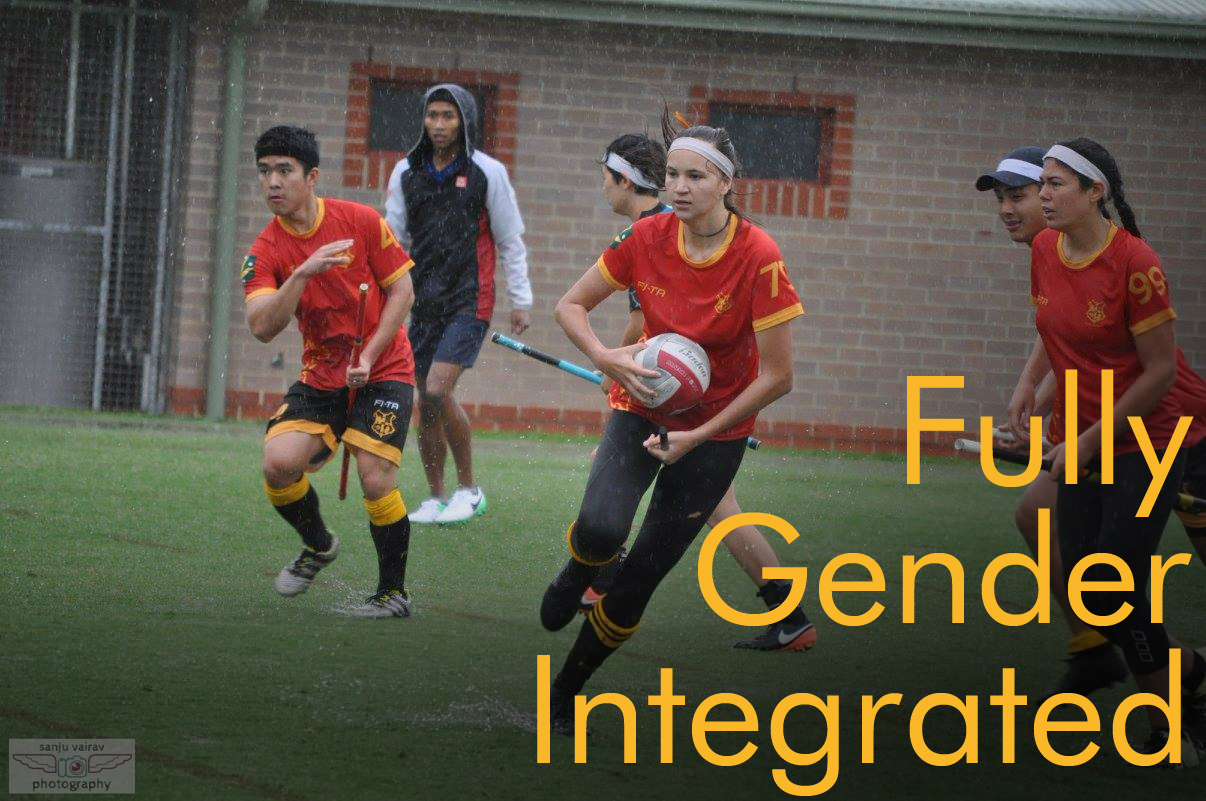 We are the University of Sydney's Quidditch Club. We play quidditch competitively in State and National tournaments, while also developing more casual and social players in our internal University of Sydney Quidditch League. We also run social events for our teams and members, big open Harry Potter events like trivia, scav hunts, and more, as well as corporate team building and quidditch for kids ('Kidditch').
Our trainings are three times per week: 2-5pm on Thursdays and Fridays in Victoria Park, as well as flexible sessions on weekends.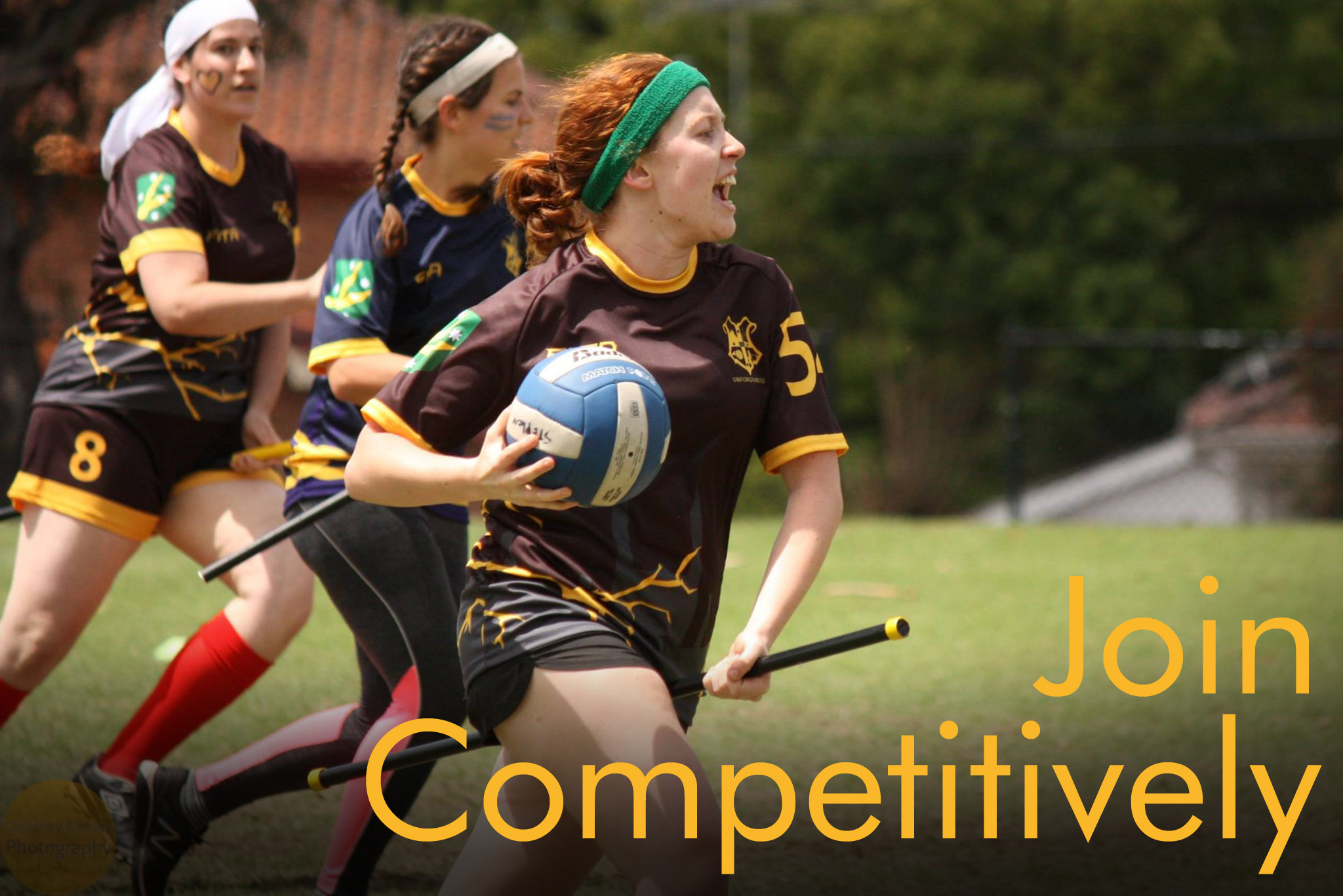 At USyd Quidditch, we welcome all genders, all abilities, and all backgrounds. We field three competitive teams in the NSW State League, five in our internal league, and there's always room for more. We train usually three times a week in Victoria Park. Training times are Thursdays and Fridays from 2-5pm in Victoria Park, as well as weekends. Feel free to jump straight in.
#RecruitmentNeverStops #SoarToNewHeights #SixTeamsAndAMovie
As well as being a sports club, we also have a strongly social culture, with one of the biggest and best events programs on campus. We run team building and social events on a weekly basis, including casual dinners, pub crawls, scavenger hunts, fun nights out like bowling, lazer tag, and trampolining, HP trivia, cruises, parties, casual hangs and study groups, and really whatever people want to do. USyd Quidditch is so much more than just a sports club.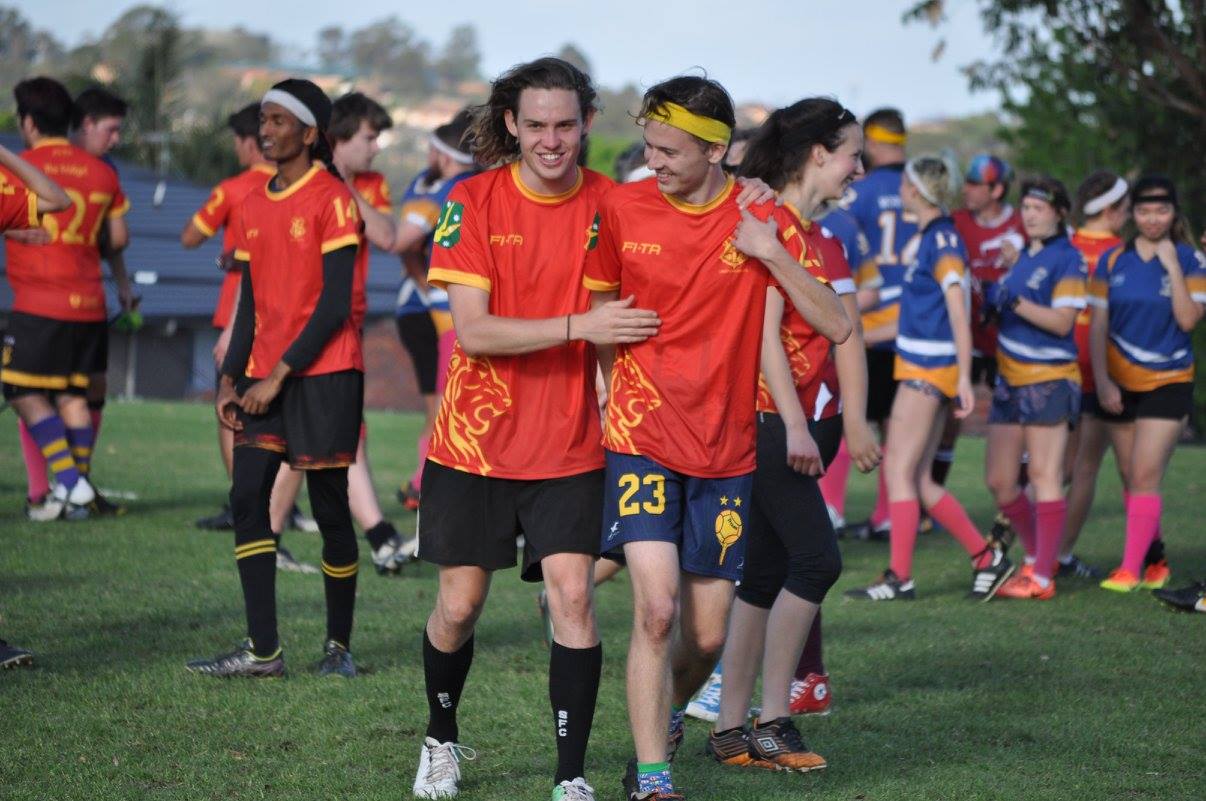 On and off pitch, we are an award winning club.
In 2013, right after we were founded, we were the Uni's Best New Club.
In 2016 we ran the Best Joint-Event (Nerd Cruise) while our A Team, the Unspeakables, won the State Championships.
In 2017 we were Highly Commended for Best Club on Campus, with the Unspeakables winning Best and Fairest Team, among many other individual awards.
In 2018 the Unspeakables came first at State Championships yet again, with our B Team, the Unbreakables, coming top of Division 2. It was also the Unbreakables' turn to receive the Best and Fairest Team award, along with the Unspeakables winning Silver at the Australian Quidditch Championships.
We've set our sights even higher for 2019. Follow our story, or be a part of it.
#SoarToNewHeights #ComeFlyWithUSyd
Follow us on social media (especially facebook for all the latest updates and goings on) via the icons below.
USyd Quidditch Club is proudly supported by the University of Sydney Union.